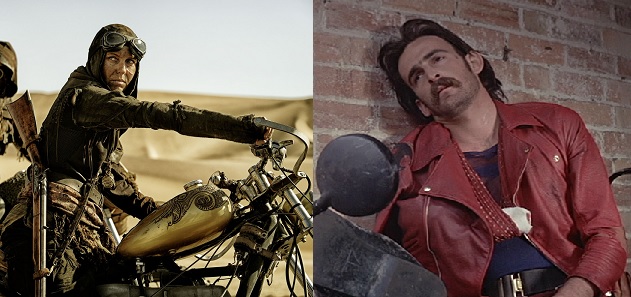 RMK star Paul Johnstone was plucked off our vines for the very first MAD MAX waaaaay back in 1979 as the red leather clad 'Cundalini'. The pedal-to-the-metal franchise couldn't help themselves and ransacked our garden again to snag Joy Smithers for 2015′s already massively iconic FURY ROAD.
Joy has finally flossed the desert out of her teeth and is rolling again for RMK. Paul (PJ) has rocked back to Sydney having just returned from a Max Max convention in Japan.­
Both Voice Actors are battle tested and studio ready, book them now… leathers optional.