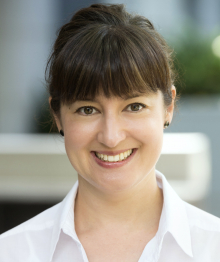 BIO
Starting her career at a legendary Sydney production company, Kirsty moved to the ad agency side as a TV/Radio producer, looking after all aspects of production for many of Australia's largest retail clients.
Liking the sound of a role as Senior Producer at one of Sydney's most recognised sound studios, Kirsty worked for over ten years handling casting, producing, accounts and even mastered the Breville 820 PRO Espresso machine – no small feat for a non-coffee drinker.
One evening, sitting on the lounge at home with her husband, Kirsty realised she could recite the names of every single RMK artist off the top of her head (oh, you should have been there for that), so she took the opportunity to join the very talented team at RMK.
So, if you want to book 'That guy, you know, with the deep voice that did that commercial', or 'That really funny girl with the cool voice who was in that TV show' or even 'The person that's an Aussie, but does a killer American accent', Well, Kirsty is your girl.